For members
What you need to know about Germany's quarantine rules for arrivals
Germany has a two week quarantine requirement for anyone who receives a positive coronavirus test results, or is suspected of coming in contact with the virus. Here's what you need to know.
Published: 20 September 2020 18:47 CEST
Updated: 21 September 2020 18:09 CEST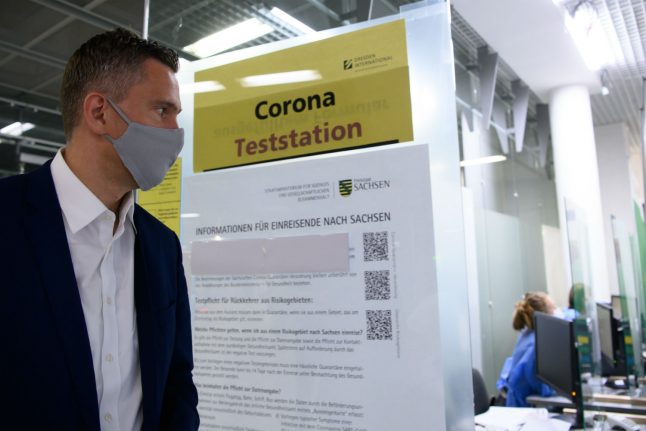 Martin Dulig (SPD), business minister of Saxony, at a coronavirus testing station at Dresden International Airport on Thursday September 17th. Photo: DPA
Munich sees sharp rise in Covid cases after Oktoberfest
Since the start of Germany's Oktoberfest, the incidence of Covid infections in Munich has risen sharply. Though a connection with the festival can't yet be proven, it seems likely.
Published: 4 October 2022 10:27 CEST