For members
Jobs in Germany: Should foreign workers join a union?
For anyone working in Germany, it's important to consider joining a union. Here are some points to think about.
Published: 22 January 2020 11:37 CET
Updated: 1 February 2022 15:40 CET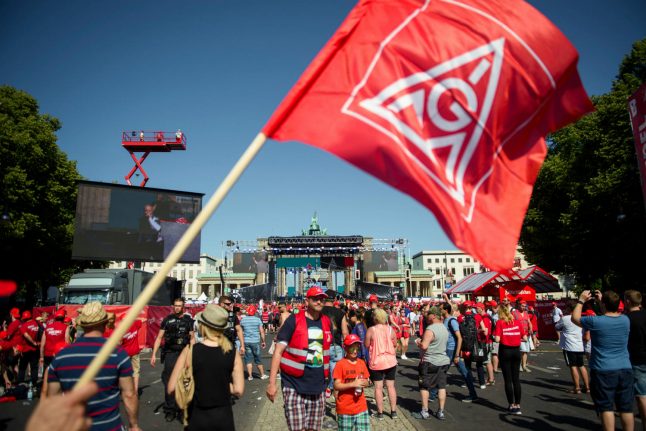 Members of the IG Metall Union at a rally in Berlin in June. Photo: DPA
For members
Reader question: Is it ever legally too hot to work from home in Germany?
Germany has regulations on working during a heatwave - but does that also apply to people who work remotely? We take a look.
Published: 1 July 2022 13:03 CEST
Updated: 19 July 2022 09:54 CEST