For members
What does Germany's planned climate protection package mean for you?
The German government is set to approve on Friday a number of laws in its climate protection package on Friday. From more expensive plane tickets to higher commuter allowances, here's how they could affect you.
Published: 15 November 2019 11:44 CET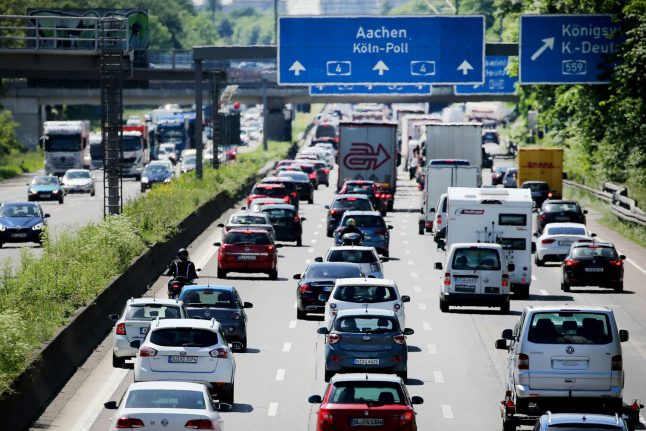 Commuters in Cologne. Photo: DPA
UPDATE: Greta Thunberg joins German climate strikes before vote 'of a century'
Tens of thousands of climate activists including Greta Thunberg descended on German cities Friday ahead of the weekend general election to crank up the pressure on the candidates to succeed Angela Merkel.
Published: 24 September 2021 10:36 CEST
Updated: 24 September 2021 14:10 CEST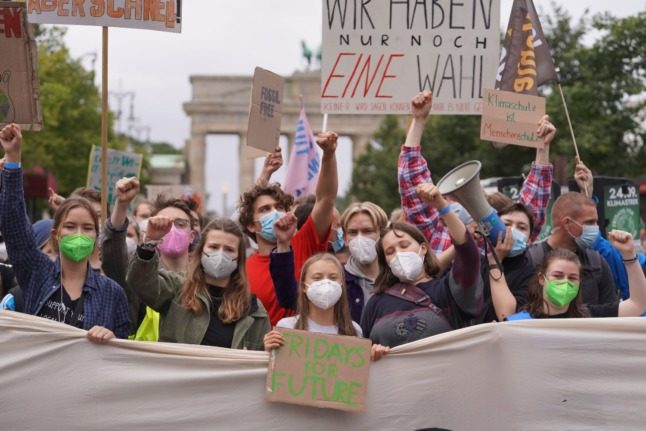 Greta Thunberg and other climate activists in Berlin on Friday. Photo: picture alliance/dpa | Jörg Carstensen