For members
How Germany plans to ditch paper sick notes for digital ones
Up until now, employees in Germany on sick leave have been required to submit a sick notification on paper directly to their employer.
Published: 19 September 2019 11:54 CEST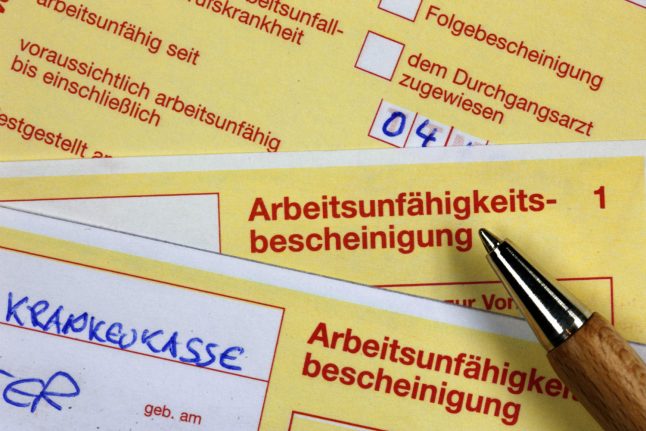 An 'Arbeitsunfähigkeitsbescheinigung', or sick note, which until now the employee submits directly to their employer after receiving it from a doctor. Photo: DPA
Monkeypox in Germany: Two teens 'among new infections'
Two teenage boys between the ages of 15-17 have reportedly been infected by monkeypox, as the number of cases in Germany continues to grow.
Published: 2 August 2022 12:25 CEST