For members
Hitzefrei: Is it ever legally too hot to go to work or school in Germany?
As temperatures climb higher across some parts of Germany, we looked at whether it can ever be too hot to work or go to school. Here's what you need to know.
Published: 29 August 2019 13:01 CEST
Updated: 27 June 2022 15:08 CEST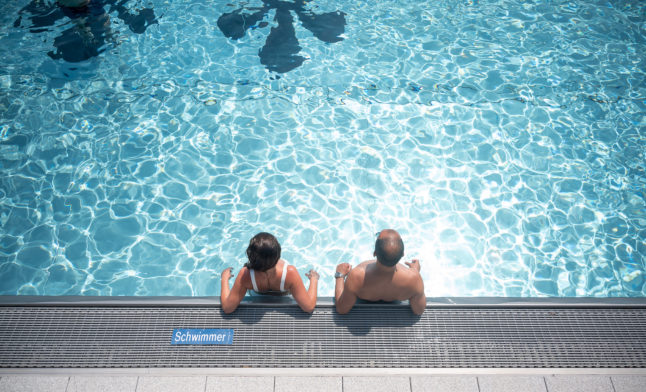 Two people sit in a pool in Wiesbaden, Hesse in June 2021. Photo: picture alliance/dpa | Sebastian Gollnow
For members
Everything you need to know about staying cool in a German heatwave
A new heatwave has hit Germany, with temperatures set to break the 40C barrier in parts of the country. Here's some tips on how to make the best of it.
Published: 18 July 2022 14:37 CEST
Updated: 3 August 2022 14:23 CEST