For members
'This isn't normal': Germany braces for fourth heatwave of summer
Temperatures could exceed 38C in some parts of the Bundesrepublik this week during a record fourth summer heat wave.
Published: 22 July 2019 10:33 CEST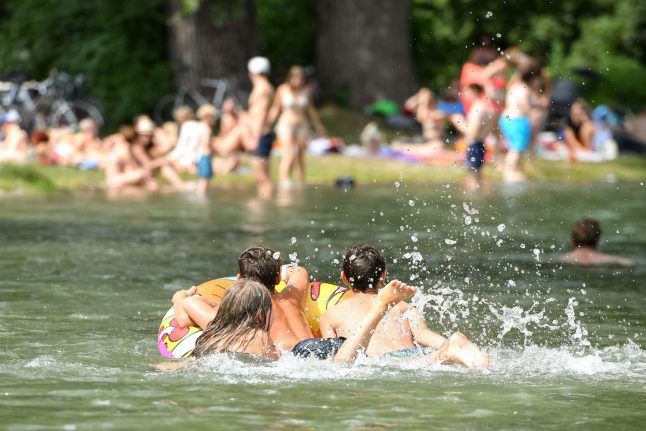 Children playing in the water in Munich's English Garden on Saturday.
UPDATE: Greta Thunberg joins German climate strikes before vote 'of a century'
Tens of thousands of climate activists including Greta Thunberg descended on German cities Friday ahead of the weekend general election to crank up the pressure on the candidates to succeed Angela Merkel.
Published: 24 September 2021 10:36 CEST
Updated: 24 September 2021 14:10 CEST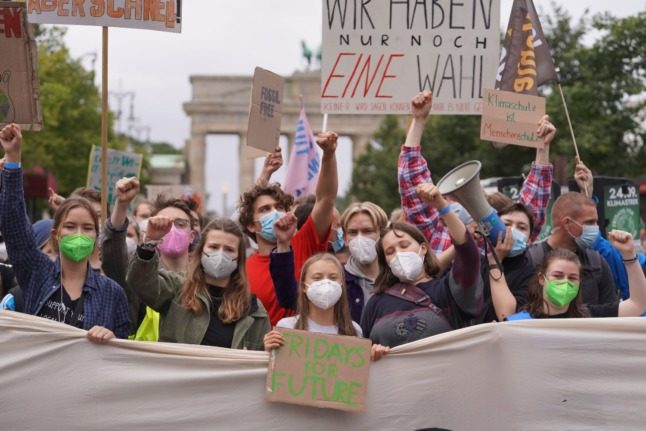 Greta Thunberg and other climate activists in Berlin on Friday. Photo: picture alliance/dpa | Jörg Carstensen