For members
Merkel: 10 photos that tell the story of Germany's 'eternal' chancellor
We look back at some of the key moments and photos that have shaped Angela Merkel's remarkable life in Germany.
Published: 17 July 2019 14:35 CEST
Updated: 17 July 2020 16:26 CEST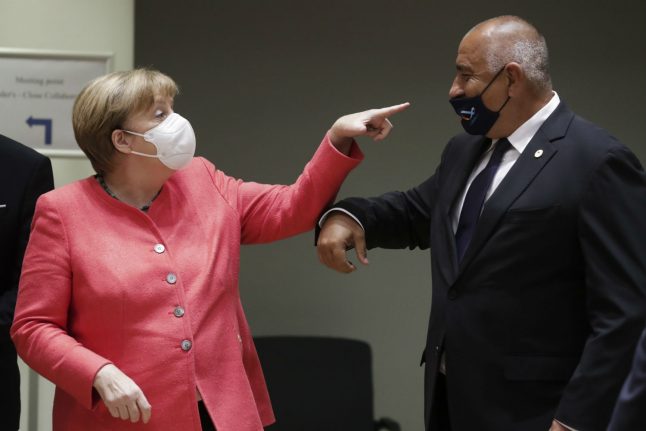 Merkel sharing a laugh with Bulgaria's President Bojko Borissow on her 66th birthday. Photo: DPA
Germany's 'traffic light' parties sign coalition agreement in Berlin
Two and a half months after the federal elections on September 26th, the three parties of the incoming 'traffic light' coalition - the SPD, Greens and FDP - have formally signed their coalition agreement at a public ceremony in Berlin.
Published: 7 December 2021 09:36 CET
Updated: 7 December 2021 12:52 CET
Germany's next Chancellor Olaf Scholz (front, left) on stage in Berlin with other members of the new coalition government, and their signed agreement. Photo: picture alliance/dpa | Michael Kappeler