For members
10 things you need to know about German weddings
If you're invited to a German wedding, you may find some of the customs a bit surprising, if not confusing. So we're here to help.
Published: 5 June 2019 13:13 CEST
Updated: 17 March 2022 15:29 CET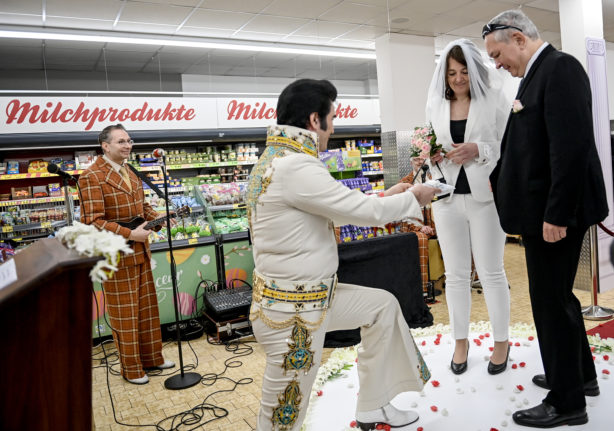 Leo and Carola put on their rings at their symbolic wedding ceremony in a branch of the Penny supermarket chain in the Berlin district of Wedding, February 22nd, 2022. Because why not? Photo: picture alliance/dpa/dpa-Zentralbild | Britta Pedersen
Eight signs summer has arrived in Germany
How do we know summer has arrived in Germany? Well, we're seeing more naked people and getting soaked in thunderstorms. Here's a few more signs.
Published: 19 June 2019 15:11 CEST
Updated: 24 June 2019 11:54 CEST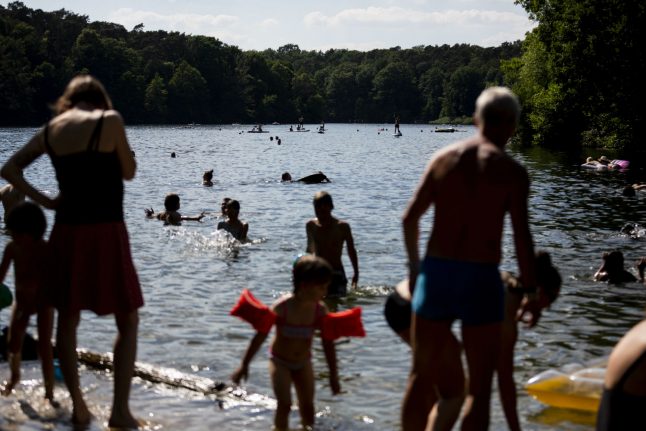 Germans hitting the Schlachtensee lake in Berlin on Sunday. Photo: DPA