For members
'Surfing the Zeitgeist': How the Greens won over Germany
Germany's Green party made record gains in the European elections. How has the party achieved this success – and can it continue?
Published: 27 May 2019 16:39 CEST
Updated: 28 May 2019 10:58 CEST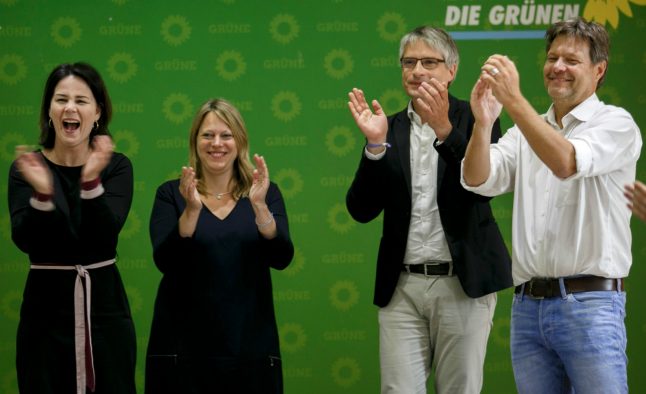 The Greens' co-leader Annalena Baerbock, Maike Schaefer, Sven Giegold and co-leader Robert Habeck on Monday. Photo: DPA
Germany's far-right AfD ahead in regional poll with anti-shutdown stance
Best known as an anti-migrant party, Germany's far-right AfD has seized on the coronavirus pandemic to court a new type of voter ahead of regional elections in the state of Saxony-Anhalt on Sunday: anti-shutdown activists.
Published: 2 June 2021 11:05 CEST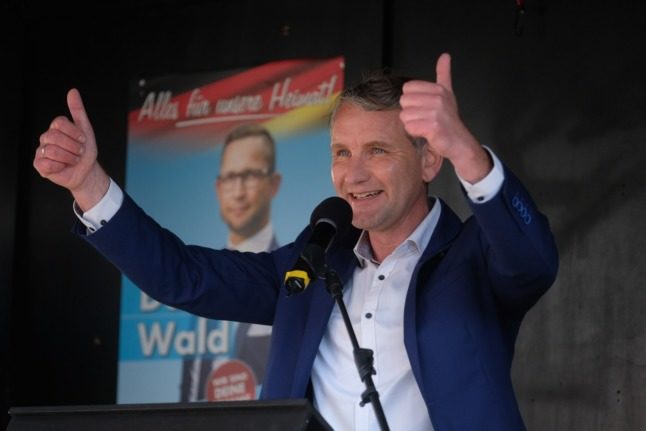 Björn Höcke, party chairman in Thuringia, at an election event in Merseburg, Saxony-Anhalt on May 29th. Photo: picture alliance/dpa/dpa-Zentralbild | Sebastian Willnow