For members
Essential phrases and customs to survive the German winter
The dark, gloomy (and potentially very cold) time of year is upon us. But not to worry. The Local brings you some of the insider knowledge you need to survive.
Published: 18 January 2019 17:34 CET
Updated: 22 December 2021 09:33 CET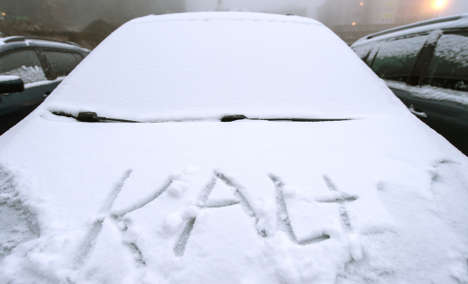 You said it. Photo: DPA.
For members
Denglisch: The English words that will make you sound German
Denglisch - a hybrid of Deutsch and English - can refer to the half-and-half way Germans and foreigners speak to each other. But Germans use plenty of English words amongst themselves - although they don't always mean the same thing.
Published: 18 May 2022 09:23 CEST
Updated: 21 May 2022 08:28 CEST