For members
Booming and bursting: How is tourism impacting Germany's Baltic coast?
From fish rolls and diving gondolas to hipster hostels and Romanticist harbour hotels, Germany's Baltic coast is a vibrant and changing tourism landscape. It is also just beginning to strain under its own success.
Published: 15 August 2018 17:44 CEST
Updated: 16 August 2018 01:50 CEST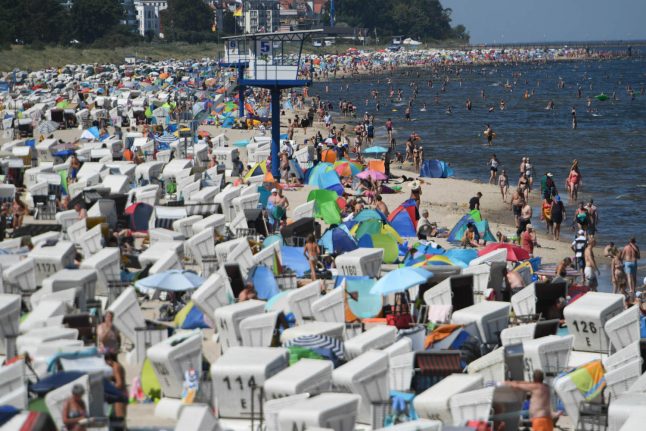 Usedom on the Ostsee is an increasingly popular tourism destination. Photo: DPA
Vibrio bacteria: What bathers at one of Germany's most popular holiday spots need to know
A woman has died after coming into contact with a dangerous bacteria found in one of Germany's most popular holiday destinations.
Published: 8 August 2019 09:22 CEST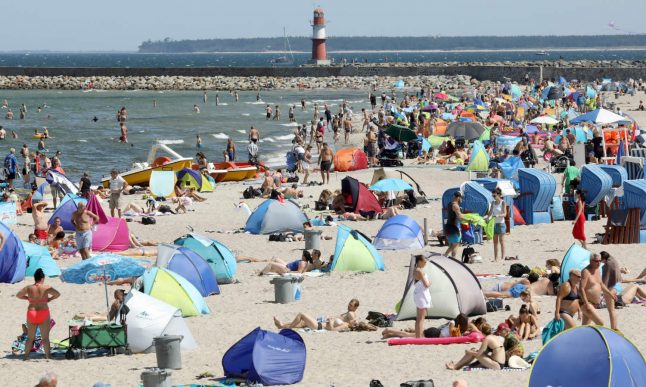 Beach-goers enjoying the recent hot weather in Rostock on the Baltic Sea. Photo: DPA