For members
Remembering the time Brits turned sleepy spa town Baden-Baden into Germany's party capital
After England narrowly missed out on a World Cup final this year, we look back at the time the squad's other halves stole the spotlight in Baden-Baden and ask: has this unassuming spa town on the edge of the Black Forest always been the secret rock star of Germany?
Published: 12 July 2018 14:27 CEST
Updated: 13 July 2018 17:21 CEST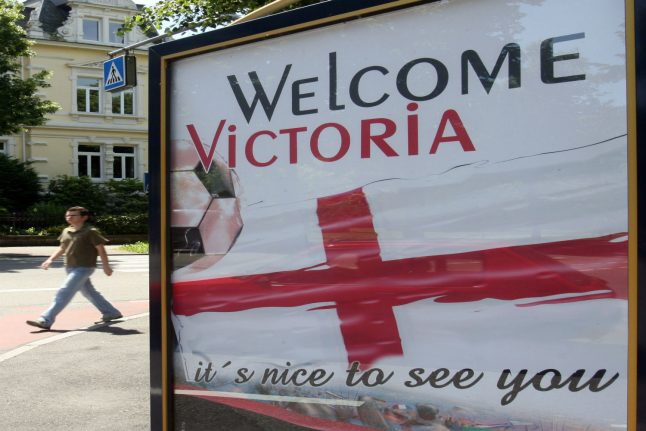 A sign Baden-Baden made to greet Victoria Beckham, wife of football superstar David Beckam. Photo: DPA
For members
Explained: How new poverty 'problem regions' are emerging in Germany
Overall poverty is declining slightly in Germany, a new report has found. But there are deep divides and new 'problem regions' emerging.
Published: 12 December 2019 11:10 CET
Updated: 13 December 2019 18:09 CET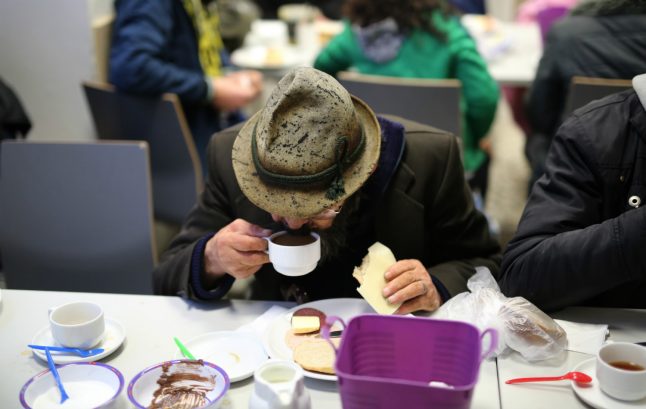 A homeless man eating breakfast in Dortmund, North Rhine-Westphalia. Photo: DPA