For members
Berlin named top city worldwide to earn money while travelling
A new report reveals why the German capital is the best place for "digital nomads" looking to travel the world while still making a living.
Published: 5 July 2017 17:05 CEST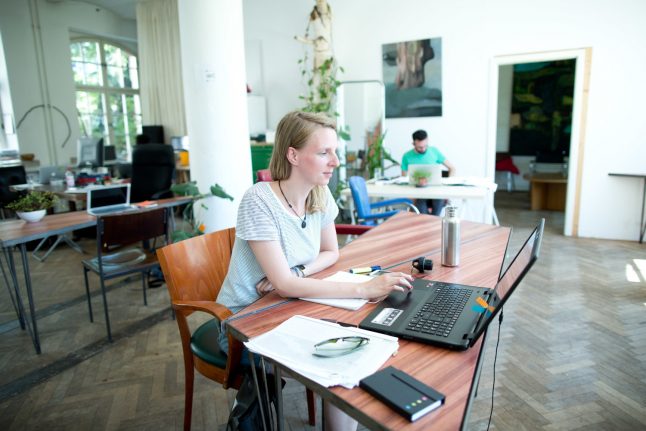 The Agora Collective co-working space in Berlin. Photo: DPA.
For members
Reader question: Is it ever legally too hot to work from home in Germany?
Germany has regulations on working during a heatwave - but does that also apply to people who work remotely? We take a look.
Published: 1 July 2022 13:03 CEST
Updated: 19 July 2022 09:54 CEST